Second Level Navigation
---
Parts for sale


Control Panel
P/N:

328-0013
Tools for sale

DRAIN VALVE R/I TOOL, LEAR 60
P/N:

10476-9
ASG Aviation Solutions GmbH
Zum Gerlen 17
D-66131 Saarbrücken
Germany
Phone: +49 (0)6893-96 38 750
Fax: +49 (0)6893-96 38 758
E-mail:
info [at] asg.aero
Content
Aircraft for sale
Bombardier Learjet 45
Pictures: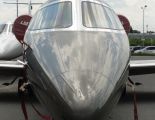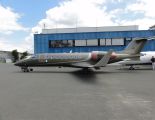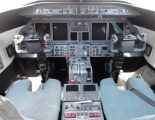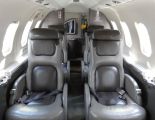 Year:

2001
S/N:

158
2001 LEARJET 45
Total Time: 2709:55        Landings: 2853
Engine Type: TFE 731-20AR-1B #1
Engine #1: P116312C 2709 hours CYCLES: 2853    ON MSP GOLD
Engine #2: P116313C 2709 hours  CYCLES: 2853   ON MSP GOLD
APU: RE100 s/n  P-234  TSN 1036:28 hours and 1866 cycles  ON MSP GOLD
Maintenance: Under CAMP, current on all inspections, Landing Gear SB performed. All AD's and LTA performed. 
Base maintenance: All scheduled inspection was performed by Aerodienst Nuremberg and Aeromec Lisbon
Exterior: DE SOTO PAINTS : Shadow grey and dark metallic green fuselage & top wings - Star Silver fuselage strips & bottom wings
Avionic: 
FLT DIR  Honeywell Primus 1000 phase V  -upgrade with 2x RMU
A/P Honeywell Primus
EGPWS Honeywell MK V
XPDR 2x Honeywell RCZ 833
HF COM Bendix King KTR/953
WX RADAR Primus 880 
TCAS II TPU-67A
VHF COM 2x RCZ 833
GPS 2x UNS-1C
FMS 2x Universal UNS-
VHF NAV 2x RNZ 851
ADF 2X RNZ 851
CVR SSCVR (2hr) 120-04141
DME 2X RNZ 851
FDR Fairchild FA2100
RAD ALT Honeywell RT-300
SELCAL CSD-10
ADC 2X Honeywell
ELT C 406-2
RVSM compliant
TM(750 Intercom-Exchange)
Options:
230 vac / 50 hz Cabin outlets, 
dual angle of attack indicators, 
pulse light system
LH & RH Madelac lighted chart holders,
Hour meter, Dual 
Varta (38amp/hr) ni-cd main battery, 
Audio Video box (CD&DVD Player) 
1x10.4 "monitor & LH+RH 5,6monitors.
Specifications/Descriptions are provided as introductory information and do no constitute representations or warranties of seller. Accordingly, you should rely on your own inspection of the aircraft. The aircraft is offered subject to prior sale or removal from market.
---